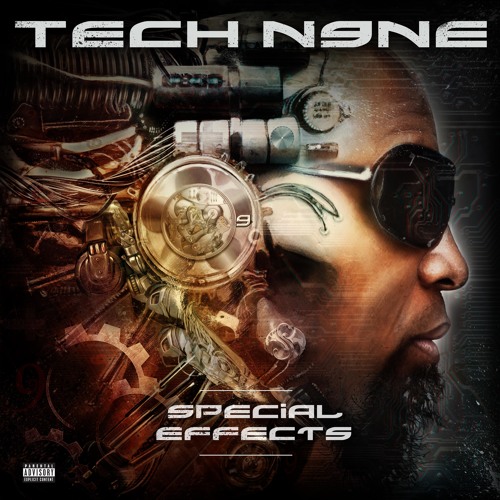 Hearing quality, break-neck speed rapping is so rare nowadays that I can't help to get nostalgic when I hear a heat rock like
Speedom (WWC2)
. Maybe it was because I grew up on Midwest Hip Hop and, subsequently, put
Twista
on pedestal as a modern day legend. I can still remember hearing his
Padded Room freestyle
for the first time and wigging out because it was like nothing I had ever heard before. Check it below if you've never heard it...
Speed-rapping nostalgia aside, hearing
Tech N9ne
and
Eminem
kick it into fifth gear is more than worth the price of admission. The track is going to land on
Tech
's upcoming album
Special Effects
, which will be his fifteenth full-length studio album. That album number is absolute craziness and speaks to his longevity both as an artist and businessman, as he was one of the first artists to shun major record labels. If you're in the mood to drive fast, this one needs to be added to your weekend riding playlist...
#Speedom
Tech N9ne feat Eminem & Krizz Kaliko - Speedom (WWC2)