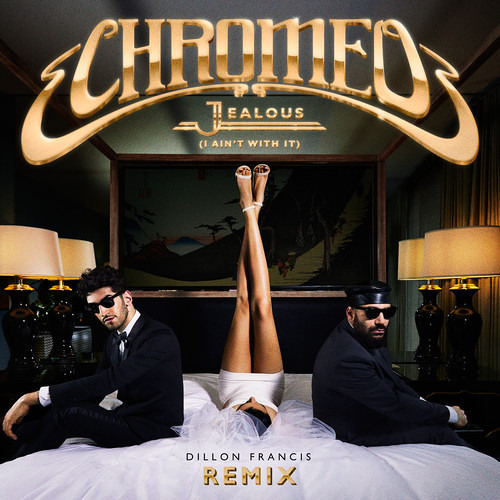 I'll be the first to admit, I was not a big
Chromeo
fan until this year. Back when they established their cult following, I was kinda "meh" on what they brought to the table. Maybe it's because they have evolved their sound or I've evolved my own tastes? Shoot, it may even be that listenable funk is so hard to find these days that they stand out now. Whatever the case, I dig their smooth brand of new school funk.
Having said all that,
Dillon Francis
decided to take the their recent single
Jealous
up a few notches. It's no mistake that this track has been out four hours and there have been
40,000 streams on Soundcloud
. What I like most about
Dillon
's remix is that he created two completely different post-drop chord progressions that are both equally dope in two different ways. I'm not even going to attempt to describe each, but pro tip, don't around too much because the whole mix is awesome...
#Jealous
Chromeo - Jealous (Dillon Francis Remix)