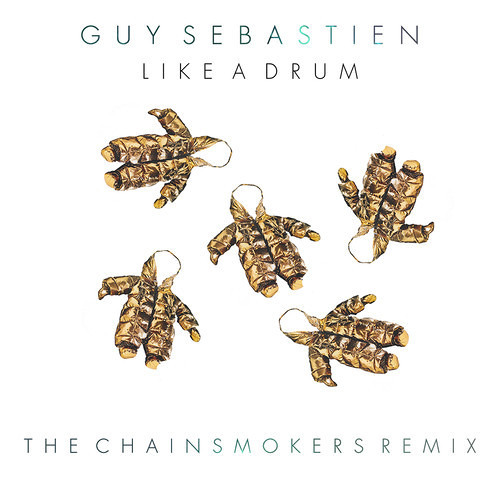 Here's a rare one,
The Chainsmokers
remixing a Pop/R&B track. Staying true to form, they picked an artist that should be more well known in the US. I say that because the only exposure I've had to
Guy Sebastian
so far is on
Lupe Fiasco
's track
Battle Scars
. Long story short,
Guy
won Australian Idol
back in 2003 and has since earned
46 platinum certifications
spread across his seven top ten albums. He's a big deal down under, which is strange because he isn't a very big name in the US. Feel free and check out the original version of his latest single,
Like a Drum
(below)...
On first glance, the pairing of
Guy
with
The Chainsmokers
seems to be odd, but it ended up sounding pretty good. You better believe it's 100% pop, but the mix of R&B and uplifting sythns sound different. The chord progression is interesting and it sounds light compared to a lot of the deep and progressive house beats
The Chainsmokers
have put together. Maybe it sounds novel to me because R&B has taken such a back seat that it may as well be in the trunk now. Whatever the case, the remix is filled with happy rhythms and we'll forgive Alex and Drew for the typo on the cover art, so if you're in need of an early week pick me up, give it a listen...
#LikeADrum
Guy Sebastian - Like A Drum (The Chainsmokers Remix)